H-e-l-l-o Teens!
Do you ever feel like a contestant on 'TRY IT' Island?       
All of us do, and we are faced with little and big temptations every day.  It's important to know that the choices we make have consequences!   
 So… have we got a program for you!
 Come to our interactive and informative sessions about how to be creative, avoid risky sexual behavior, and make healthy choices with our virtual online program, called Sexual Risk Avoidance Education (SRAE).    Play games that relate to your everyday life.  Hear from other teens all across the state that is having some of the SAME experiences as YOU!!  Discuss and role-play how to have healthy relationships and a healthy body!  You can learn to resist temptations that will ensure success in the future through participation in our online program sessions. 
 DID YOU KNOW?   
7 out of 10 teens are NOT having sex!

YOU determine your own level of success!

SRAE sessions have a clear plan on how to live a healthy and successful life. 
SRAE PROGRAM  
             (April 9th & April 10th)
(June 18 & June 19th)
(July 7 & July 8th)  
E-books provided to you 

Classes facilitated by professional, trained educators 

Interactive and Informative classes
  WHAT DO I NEED TO PARTICIPATE?    
A signed Parental Volunteer Form completed by a parent or guardian.   (If you are 18 or 19, then you can sign).  
A unique email that is not attached to your school or ANY public, private or charter school account.
A computer or phone to join our ZOOM sessions
Two days from 11am-4pm that you can commit to attending the SRAE online virtual sessions
  PARENT PERMISSION REQUIREMENTS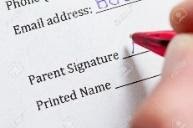 Teens ages 13-17 will need a signed parent volunteer form that grants permission for you to participate. 

Older teens (18 & 19 years old) can sign which ensures the understanding that this program is voluntary.  
                                 https://sites.google.com/view/cjh-srae                                                       
                                Contact our Registration Team: 
email at cjh.srae@gmail.com or leave a Message at 919-438-3421