Welcome to CJH
President's Profile
Cynthia J. Harris is owner and President of CJH Educational Grant Services, Inc. (CJH) a Raleigh-based grant-writing company. She has twenty (20) years experience in directing federal TRIO programs and twenty-one (21) years as President of CJH. She is a graduate of the University of North Carolina, Chapel Hill with a B.A. in Psychology and the University of Virginia, Charlottesville with an M.A., in Counselor Education, Human Services.
A native of Greensboro, Cynthia is an active member of Delta Sigma Theta Sorority, Inc. and First Baptist Church in Raleigh.
Currently she serves as President of One Mission Tree, Inc. a non-profit, tax-exempt organization addressing the social and educational needs of underserved adults and youth.
She has served as a Field Reader for the U.S. Department of Education, rating and scoring federal applications for competitive grants.
From the President: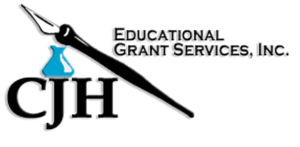 March 26, 2021
Dear Visitors:
Thank you for viewing our webpage. I am delighted to extend greetings to you from our company. We invite you to explore our site as well as the Successful Grants page.
We appreciate your visit and hope to have the opportunity to serve you in the future.

Sincerely,
Cynthia J. Harris
President